TLC Dog Food

Choosing the right food to feed your new puppy is crucial to their overall health and well-being and something that should be done with careful thought and consideration. This is one of the many reasons why we choose to feed our dogs and proudly recommend TLC Whole Life Puppy Food. Delivering the ultimate balance of quality meats, animal fats, vitamins and minerals, TLC Whole Life Puppy Food provides everything your puppy needs to develop into a strong, healthy and energetic dog.

For a complete list of ingredients and how they benefit your puppy click here

TLC is sold exclusively online and delivers their pet food for FREE, anywhere in Canada and the U.S. Using the convenience of Autoship, you can schedule your puppy's food deliveries according to their needs! You can change, adjust and cancel Autoship anytime, giving you the flexibility you need as your puppy grows.

Enjoy $5 OFF - BY USING COUPON CODE 82319-1025 AT CHECKOUT

NuVet Supplements

We are thrilled with the results of NuVet Immune Support Supplements! We will increase your health warranty from 2 years to 3 years if you keep your puppy on this product. We recommend NuVet Plus wafers or powder and NuJoint Plus for your pet's joint health and mobility.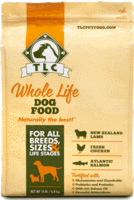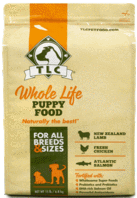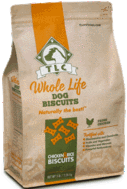 Firm Up Supplement

Geneflora for Pets is a probiotic formula specially designed to strengthen the immune system, control yeast and candida and improve digestion.
Geneflora for Pets contains the beneficial bacteria, Bacillus coagulans.

Firm Up is a Pumpkin and Apple Fiber supplement for digestive support and as an anti-diarrheal. It is a dry formula so it has a longer shelf life.